A link is a colloquialism of uniform resource locator (URL), which is a protocol to access web properties such as websites and servers. Navigation on the internet relies on links, as they are the literal addresses which programs like web browsers use to access websites.
Search engine algorithms have long relied on links to help rank websites. There is a belief that when a website gives an outbound link to another website, it is giving it a seal of approval of its content and authority. Over time, certain websites will develop a large number of backlinks. In the eyes of search engines, this makes them more authoritative, and a sign of their authority. While there are obviously numerous other factors behind search rankings, backlinks are very influential in how websites are ranked in search results.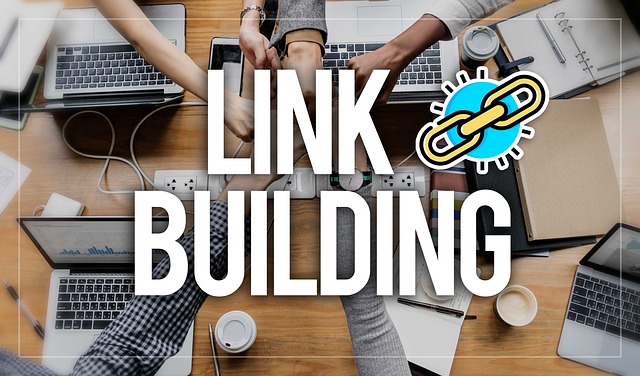 Link building is an integral component of SEO. Image courtesy of Pixabay
What is link building?
Link building is a major part of search engine optimisation (SEO). It is a strategy of obtaining backlinks from authoritative websites in a similar niche or topic. When search engines' robots crawl through the millions of websites on the internet, it calculates, among others, the number of backlinks every website has as part of its search algorithm. A website will potentially be ranked higher than a competitor if it has a larger number of backlinks.
As such, link building is geared towards giving websites the highest possible number of reputable backlinks.
Are all links good?
During the dawn of the internet era, websites were hoarding backlinks indiscriminately. Webmasters and marketers would submit spammy content to article directories and generate hundreds of backlinks. Many others would create websites which farm out backlinks. There were even software which could churn out thousands of backlinks within minutes. However, since these were not editorialised links, they were of terrible quality. The authority they were supposed to provide was non-existent.
As a result, search engines changed the game and fought back. Search algorithms became more particular with the types of backlinks a website has. As a consequence, the values of many links, as well as the originating websites, were degraded.
Today, search engines have become even stricter about backlinks. So much so, websites can be penalised for accumulating low-quality backlinks from spammy websites. To avoid this, you should approach an agency to carry out a link building campaign on your behalf.